We all belong to different professions and spend a considerable part of our daily life in offices. So we have a strong relationship with our colleagues and team members. Besides this, many professionals have to deal with different clients daily.
It is appreciable to wish a happy New Year to those connected with us because of our profession. On our website, you will get awe-inspiring New Year wishes for the upcoming year 2024 to professionally forward to different people.
In our daily work life, we have to coordinate with our boss or team leader, so it is vital to maintain a special bond with your boss. You have to see your boss every day, so it is necessary to build a healthy relationship for a better working environment.
You must not forget to send some professional wishes to your team leader or boss on the arrival of the New Year but use the most professional wording in these wishes. If you are confused about finding the words your boss would like to read, we are here to cater to this problem. Just look at below mentioned professional New Year messages, and we hope you will like them.
I am glad to work with a master in his field. You are the best boss! May New Year bring more success in your life.
I feel blessed and happy after completing one more year working with you, and thanks for giving me the chance to work and grow with you.
Professional New Year Wishes for Colleagues and Team Members:
Your colleagues, co-workers, and team members become your close friends because you spend many hours with them in your daily routine. You share your happy and sad moments with them, so you should also greet them with best wishes for New Year.
My dear team members! May this New Year bring the success in your life that you deserve, and all of your dreams come true in 2024.
I love my workplace just because of my colleagues. So on the arrival of the New Year, I wish all of you a very Happy New Year.
If you are doing any business, then your clients and customers are the most important people because they are helping you in the growth of your business. Sending New Year's wishes to them will help maintain a better professional relationship, so these wishes are ideal for your clients.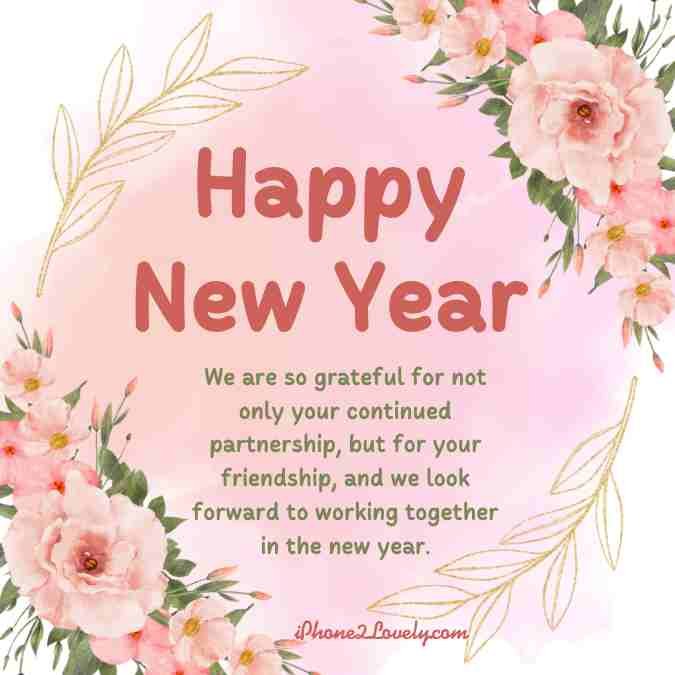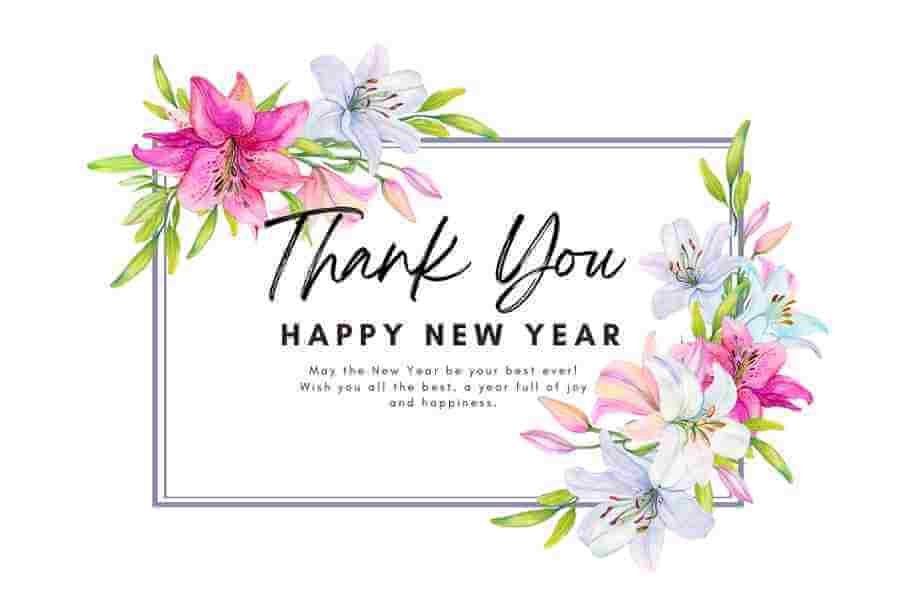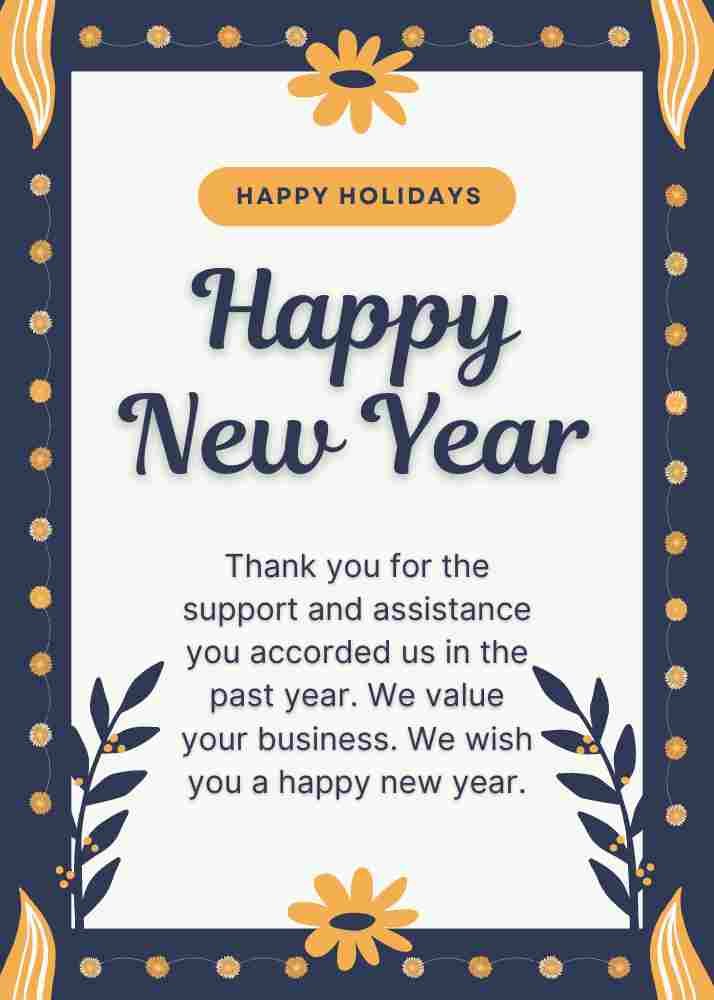 I am very thankful to my amazing and loyal clients for staying with me throughout the previous year. I hope our relationship will get more strength in New Year. Happy New Year to all of you.
Your support is like oxygen for the success of our business, so thanks for your cooperation. Happy New Year!
Professional New Year Wishes from Boss to Staff (for Employees):
If you are the boss, you know the importance of encouragement for your employees. You can win the loyalty of your staff by keeping a close relationship with them.
These professional New Year wishes are ideal for a boss to send his/her employees. You can acknowledge their efforts by sending these wishes to them.
A new year is a new beginning, so begin living a new and better way of life. Let this New Year allow you to grab new opportunities and make it more fruitful and happiness-filled. I wish you to have a Happy New Year.
Many thanks to my skillful employees. Your hard work is the reason for our success, and I am so lucky to have you all. Enjoy lots of good cheer on this auspicious occasion.

Professional Email Templates and Samples to Wish New Year 2024:
Business Emails are necessary to stay in touch with your clients and customers. With the help of these professional Email templates and samples, you can wish Happy New Year in a better way.
Advance New Year Wishes for All Professionals:
Nothing is better than wishing a happy New Year to people in advance. So be more professional and use these advance wishes for your boss, employees, clients, and customers.
Wishing you a year full of joy and happiness that brings you success in every area of your life. Happy New Beginning in Advance.
I pray that this New Year keeps you bright and steady with the light of faith. Happy New Year in Advance!
With the end of this year, I pray that all the negativity and difficulties also end in your life. The year 2024 brings success, happiness, and peace to your life. Advanced Happy New Year!
Short Wishes One-Liners for Pros:
People don't give heed to long messages. So these short New Year wishes are ideal for professionals. Receivers of these wishes will feel happy while reading them, and they will also appreciate your efforts.
Motivational New Year Message to Colleagues:
In our hectic professional life, we want some motivation, and New Year is the best source to inspire. These motivational New Year messages are the best source of inspiration. You can send them to your colleagues to show them the positive side of life and new possibilities.
I hope each day of this upcoming year is a new adventure. May you enjoy every moment of this new journey and reach a destination you fantasize about. Happy New Year!
Welcome the New Year with positive thoughts and energy. May you rise and shine in the best ways this year. Happy New Year!
New Year's Day is an opportunity to open a new chapter of your life. I hope you will face all the hardships with your focus on positive outcomes and success.